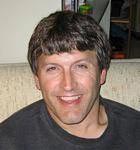 Scott Gray
My name is Scott Gray and I am the publisher of Fitnesstips101.
Like many of you out there I have struggled over the years with my weight, health, and fitness. Unfortunately, my problems were compounded by the diagnosis of a form of arthritis affecting my spine (Ankylosing Spondylitis), in my late twenties. Suddenly, all the sports I loved to participate in were out of bounds. The extra pounds (all 25 of them) that had crept on had to be banished sooner rather than later, and I was left wondering to myself how I was going to do all this.
More than 15 years later I have tried many weight loss programs, supplements, forms of appropriate exercise, and fitness regimes. I have completed many fitness courses. I have won the battle of the bulge and managed to get my arthritis under control.
While in the wilderness of diets, supplements, and every body's helpful advice, I found it extremely confusing and overwhelming. In the process of all this I realized that there must be many others out there in my situation.
I love working out, walking, spending time with my family and Angus the black Labrador, catching up with friends, and eating. Over the years I have noticed a direct link between how I feel with my arthritis, and what I have consumed. I am planning on sharing all of my diet and fitness tips throughout the website.
Improving your health and fitness can be easy and fun when you know how. I am keen to share my accumulated knowledge. I will be revealing the latest research and knowledge concerning health, fitness, and weight loss with you. I look forward to meeting you all, hearing your concerns, and welcome your tips. We can all improve on our health, and finding this site is a great start.
Articles
Increase Your Metabolism for Massive Weight Loss